Today is Best Friends Day! Every day is Best Friends Day here, though. :D Even after almost ten years together, every day I look at Humble and think, "I can't believe I get to live with you!" I just feel lucky. :o)

Though I had my projects already made, I didn't have a chance to blog over the past few days, so I actually have two posts for today! Here's the card I meant to post a couple of days ago, inspired by my little guy...
:o)
I love this sentiment and the adorable kitty cartoon! Again, I used supplies from Simple Stories' super-cute Cat collection. It might seem as though I used one journaling card here [the sentiment], but I actually used three! The yellow polka dot pattern is the back of a journaling card. And the cat? I trimmed around the kitty cartoon from another journaling card. :o) I like doing this because I can't always fit the full journaling card on a project, and trimming around the image kind of looks like I used a die-cut! I added an enamel heart because I felt like it 'belonged' there. :o)

As I mentioned earlier, today is Best Friends Day. :o) If you're looking for your own best friend, consider adopting an animal! Petfinder has many informative articles that will help with questions you may have about adopting a dog, a cat or another kind of animal -- you can find the main page for those articles HERE!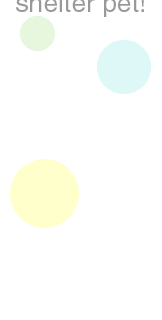 I'll be back in a bit with another post!

Thanks for stopping by!